It's been a couple of weeks since giving you a pregnancy update so I figured I'd hope on and share the fun things that have been going on! Instead of doing the entire survey, I decided to just sum up the main changes that took place during weeks 14-16.
As of today, I am currently 16 weeks and 3 days.
Since being a hot jalapeno during week 13, baby wolf grew into:
-An avocado or orange at week 15
-And is now a dill pickle at week 16 :)
Baby is roughly 4.5 inches and 4 ounces! Our precious bundle of joy can now recognize light and is beginning to hear the outside world! Aka, this babe has been enjoying lots of Taylor Swift jam sessions during mommy's commute :)
Over the past three weeks, one thing that has changed is my bladder control. So now, if I sneeze or cough with a full bladder, I am most definitely going to wet my pants... Let the fun begin ladies and gentlemen.
As far as sleeping goes, I finally bought a pregnancy pillow and it is basically like sleeping on a cloud! I absolutely love it and it has changed the game in terms of sleeping. Even though I still wake up on my back more times than not, I would recommend a pregnancy pillow to any expecting mama that is having trouble sleeping! It's so wonderful that Dakota asked if we could get him one too...
Exciting things are happening in my wardrobe!! I finally found some maternity shorts that fit me perfectly! After a 6 week search, I am ecstatic to finally have more options than yoga pants, dresses, and the two pairs of maternity jeans I already own. I got a pair of white shorts and denim shorts from target. I was surprised by how much I liked the below the bump pair. I always assumed I wouldn't like the fit of those but I was highly impressed. My favorite part is that they're not total "mom shorts." ;) I also went on a mini splurge at Old Navy last week to stock up on summer dresses! Almost the whole store was at least 15% off so I ended up with a total of nine dresses! Only one was an actual maternity dress because the bump part of those dresses still hangs awkwardly because there's not enough to fill it... However, the rest were all normal dresses that will fit my growing bump and still be adorable post-baby :) Some of my favorites are below: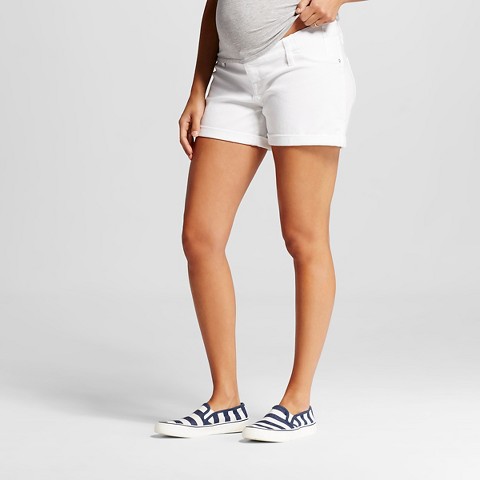 Last week I had my first prenatal massage! It was absolutely glorious and I would definitely recommend it to all mommies to be! I was having a really bad headache every day for about a week and I thought it was because I had tweaked something in my neck. So, I decided to give the massage a try and thankfully, I haven't had another headache since!
Cravings are still real yall... This baby is still loving the cold sweets but now I have also started craving all my favorite foods/restaurants that are only in NC... Not a day goes by that I don't wish for Sunni Sky's, a GiGi's cupcake, or hibachi. I think this baby is clearly trying to tell us it wants to live in NC ;)
This week, I had an appointment for more blood work, as well as my 16 week check-up! We also got the results back from our genetic testing and every thing looked perfect (thanks be to God!).
I have an ultrasound scheduled for Monday (to find out the gender!!!!) and then I'll be back again for my 20 week appointment and another ultrasound.
More exciting things to come are:
We finally get to see all our friends in North Carolina next weekend!!! We are so so so excited for this visit! We're going to have one blessed babe that has about 15 aunts and uncles to spoil and love on it every time it's in NC :)
This also means I finally get to indulge in all those NC related cravings! AKA, I'll be one very happy prego girl ;)
The week after our NC trip, we close on our house! AHHHH! Which means, we'll finally be able to start planning a nursery and buying things for the baby. Fun story, I have bought a few things for the babe already and they have been stored in our guest bedroom, which is also where Kali stays during the day. Well, miss priss decided she was not happy about a baby and chewed up the cute little baby cups and utensils I had bought! Jokes on her, because this baby is coming whether she likes it or not and now the bad girl has to be crated during the day when we're at work! Hopefully she'll come around before September ;)
Last but definitely not least, we will FINALLY be finding out the gender during our NC trip next weekend!!! I am beyond thrilled to finally know what this little babe is. One of my best friends, McKeller, is so graciously planning our reveal for us! I can't wait to see how she reveals the big news and the cute things I know she has planned. Check back next weekend to see what Baby Wolf will be!
In the meantime, join in on the fun and tell us what you think this baby is!!
Leave me a comment on here, my instagram, or facebook with your guess and I'll chose one lucky winner who guesses correctly to send a little surprise to! Will Baby Wolf be a future quarterback or cheerleader??